Wednesday, May 1, 2019 / by Zoethout Alisha
It's here, the most comprehensive Real Estate Market Data report for April 2019 for the Town of Milton.
The Toronto Real Estate Board reported 257 homes sold in the Milton last month, a 36-per-cent jump from April last year when sales were weak after the implementation of a new mortgage stress test. Sales rose 25 per cent on a month-over-month basis from March, based on TREB's preliminary seasonal adjustment.
The average sale price for all types of homes climbed 3 per cent over last April to $731,595.

The sales gains in April were driven by the single-family home segment, while price increases were led by attached/townhomes according to the realtor group. Prices for attached/townhomes were up 7.85 percent in April from a year earlier.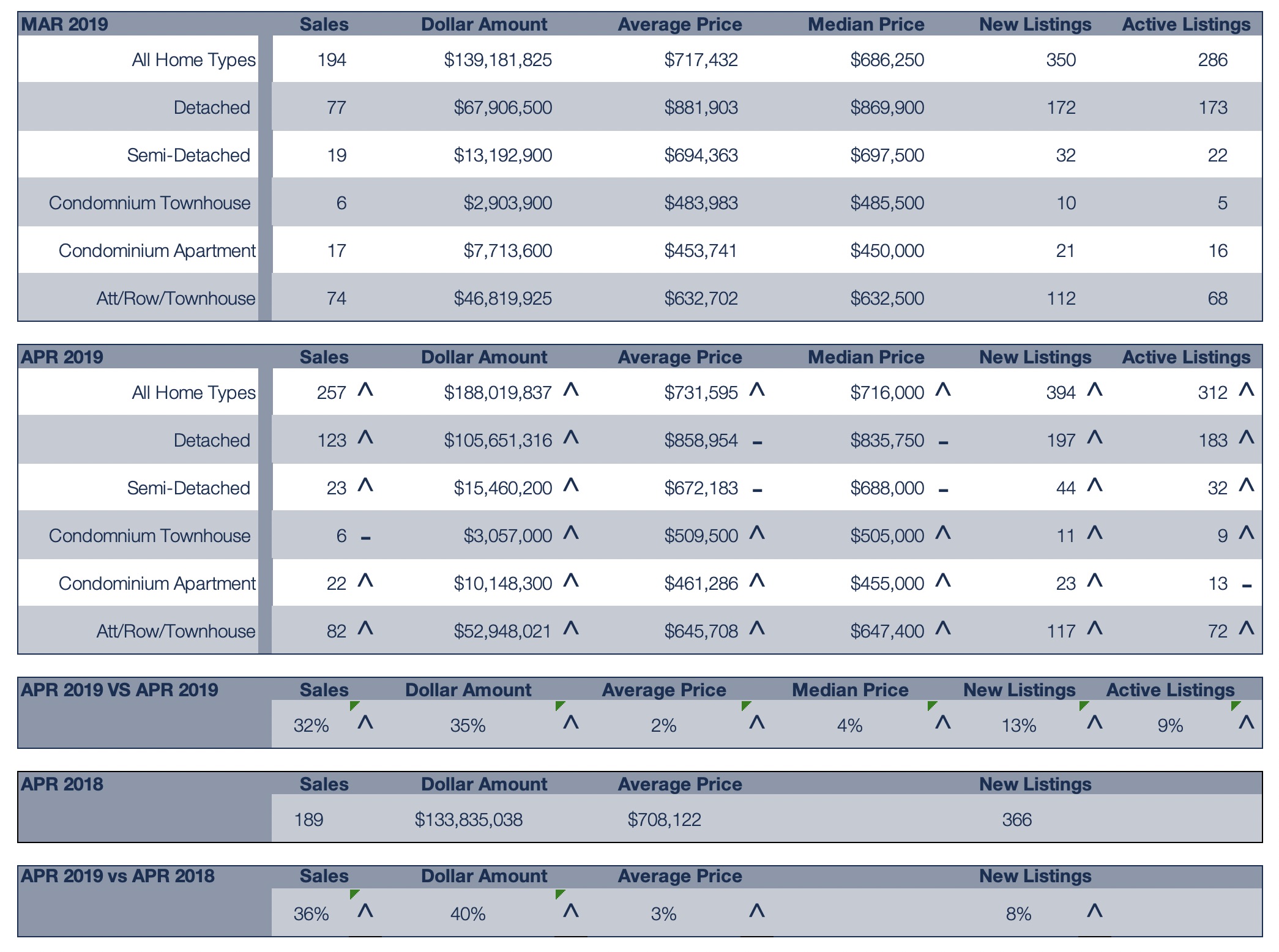 Sales to new listing ratio
A real estate market never heads in just one direction. Several key factors can drastically influence the direction of the market including mortgage interest rates, employment levels/growth, investment growth, immigration and development. These factors can influence whether we are it is a buyer's market or a seller's market.
A buyer's market exists when there is significantly more homes for sale than there are buyers. The typical end results a drop in median sale prices over time as home owners adjust their expectations to the current market conditions.
A sellers market typically exists when interest rates are low are there are plenty of qualified buyers and not as many homes for sale. Buyers must react quickly and often face multiple offer situations. Prices generally rise under these circumstances.
Interested in knowing what your home is worth in today's market? CLICK HERE to find out how much you can get for your home.
---